sewer LINE REPAIR & REPLACEMENT
24 hour emergency plumbing services
Professional Sewer Line Repair and Replacement –in the Greater Dallas Area
$50 Off Sewer Line Repair Or $150 Off Sewer Line Replacement or Repipe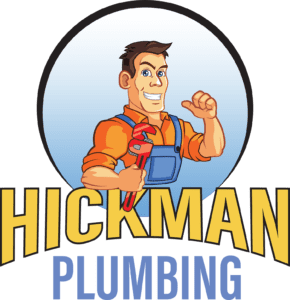 Must mention the coupon when scheduling, this coupon can not be combined with another coupon
We are committed to solving our customers plumbing and drain needs with professionalism and extraordinary customer service. For major repairs, we offer financing on approved credit and have more than 20 years of experience.
We have a team of experienced drain specialists to accurately diagnose the cause of blockages, such as roots, breaks, missing sections, and deterioration. Once we have accurately determined the problem, we can recommend the ideal solutions to fit your needs and budget.
Common Sewer Problems
While normal drain use occasionally leads to backups, frequently slow drains or severe blockages indicate a larger issue in the sewer line. With an in-depth sewer camera inspection, our experienced team can identify the cause and find the best repair for you.
Roots

– Tree roots are one of the biggest causes of damaged sewer lines. Tree roots grow towards the moisture rich nutrients inside of inside of sewer pipes causing breaks, holes and major damage.
Hard Buildup

– Poorly maintained drains can become damaged as organic material sits in the line hardening and causing breaks. It can also weaken the line, which will eventually lead to frequent backups. Sludge and grease buildup, if not properly cleaned form the line, will continue to cause damage until the pipe has to be replaced.
Breaks & Deterioration

– Aging pipes, natural shifting of the earth, and temperature extremes can also cause broken pipes. If the line collapses, sections or the entire pipe may need to be replaced.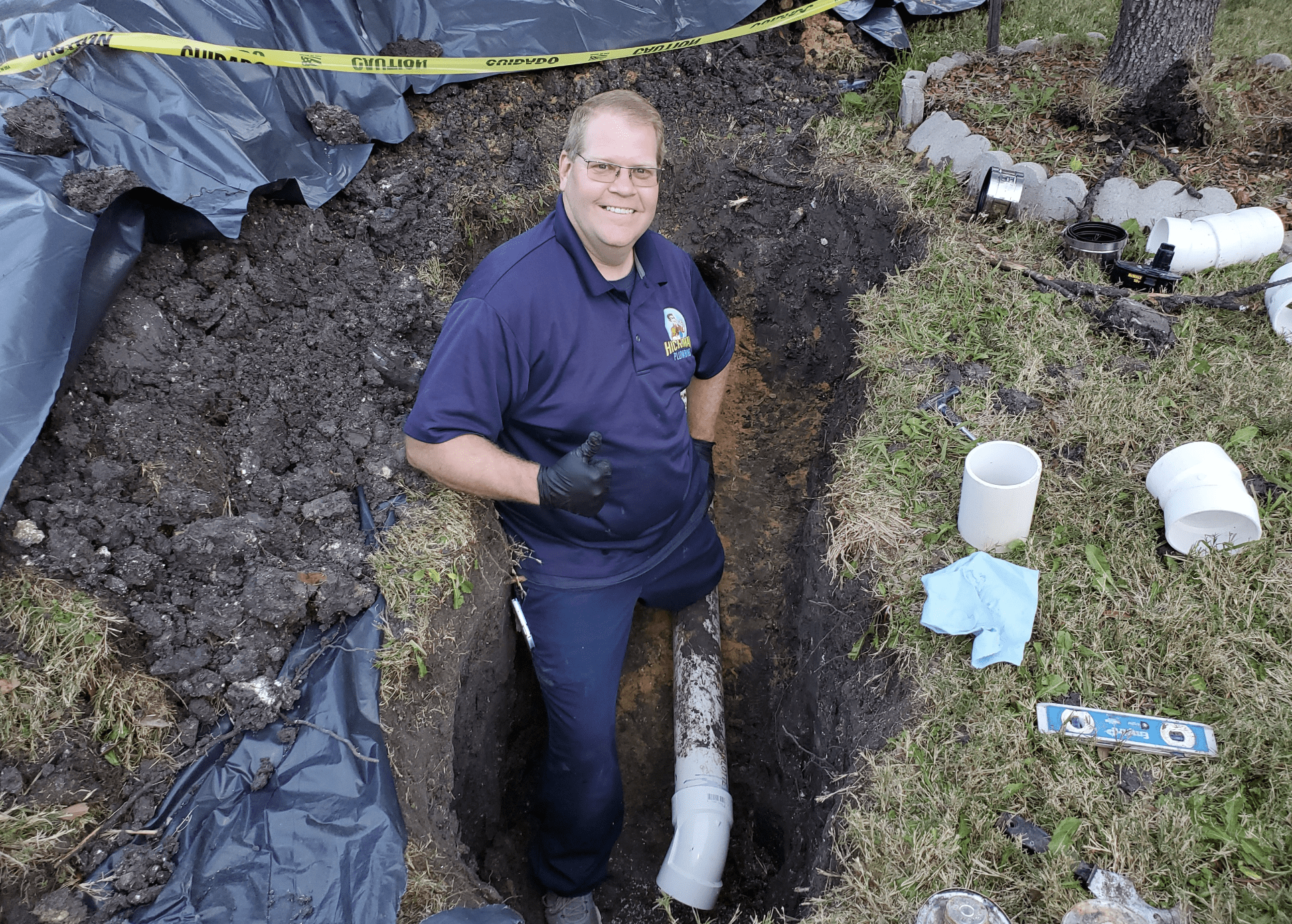 Sewer Line Repair
Main sewer line repairs can be performed by routine and professional snaking for minor clogs, as well as hydro jetting for roots, severe buildup, and hardened scale.
Professional snaking is typically the first step. If our drain specialists encounter hard spots or roots are in the line, we will recommend a sewer camera inspection to assess the damage and find the ideal repair.
High pressure hydro jetting is the ideal solution if the line is in good condition but has hard scale, sludge buildup or grease in the pipe.
Sewer Line Replacement
When aggressive root intrusion has broken a sewer line, if there are large sections missing, collapsed pipes, or large holes, the pipe will need to be replaced.
We will replace the line by excavating the area, removing the damaged portion and replacing it with new PVC sewer pipe. For small breaks, this is easily the most cost effective for sections that are underneath the home or easily accessible earth.
If the entire line needs to be replaced, our team has experience in proper trenching and excavation. We perform all replacements to the highest industry standards and offer financing on approved credit.
We have more than 20 years of experience specializing in residential and commercial plumbing and new construction. Committed to delivering extraordinary customer service, our plumbers will great you with a smile and perform all services to the highest standards.
For sewer line repair and replacement in the greater Dallas area, call Hickman Plumbing (469) 395-2622 today!
CALL US TODAY
When you want the best plumbing service in Dallas Texas and the surrounding areas, make sure you call us & schedule your free estimate.
10% Off Residential Plumbing repairs , Up to $350 Max discount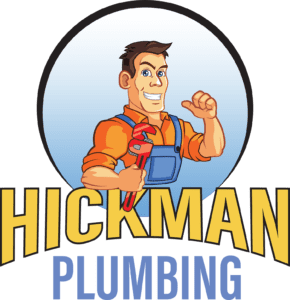 Must mention the coupon when scheduling, this coupon can not be combined with another coupon
10% Off Commercial Plumbing, Up to $200 Max discount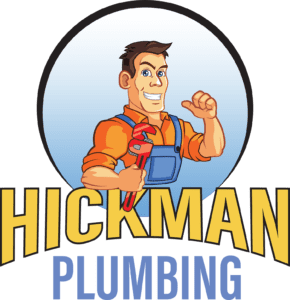 Must mention the coupon when scheduling, this coupon can not be combined with another coupon
$50 Off Water Heater Repair Or $150 Off Water Heater Installation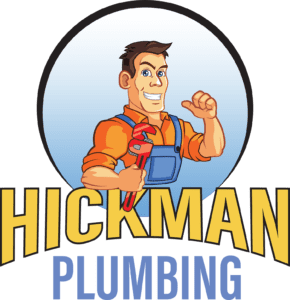 Must mention the coupon when scheduling, this coupon can not be combined with another coupon
Tankless Water Heater $50 Off Repair Or $250 Off Installation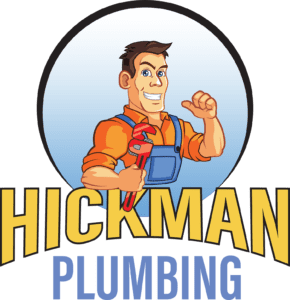 Must mention the coupon when scheduling, this coupon can not be combined with another coupon
$99 Drain Cleaning with camera inspection With Accessible Cleanout only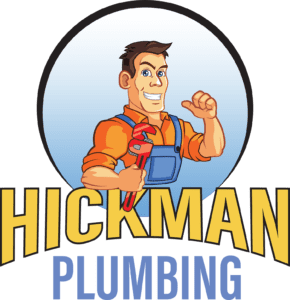 Must mention the coupon when scheduling, this coupon can not be combined with another coupon
Toilets, Faucets, Sinks & More 10% Off, Up To $350 Max discount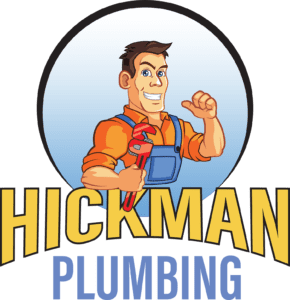 Must mention the coupon when scheduling, this coupon can not be combined with another coupon
Get $150 Off Any Whole Home Water Treatment Package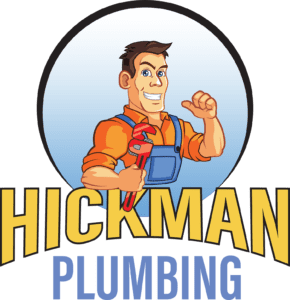 Must mention the coupon when scheduling, this coupon can not be combined with another coupon
$50 Off Water Line Repair Or $150 Off Water Line Replacement or Repipe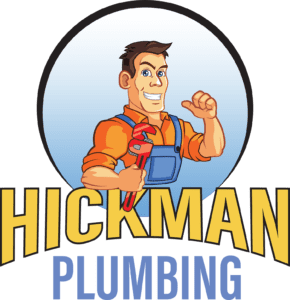 Must mention the coupon when scheduling, this coupon can not be combined with another coupon
$50 Off Sewer Line Repair Or $150 Off Sewer Line Replacement or Repipe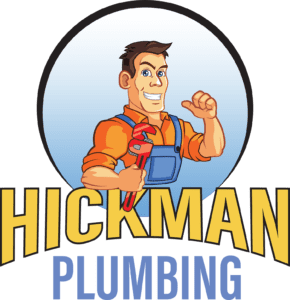 Must mention the coupon when scheduling, this coupon can not be combined with another coupon
$50 Off Gas Line Repair Or $150 Gas line Replacement or Repipe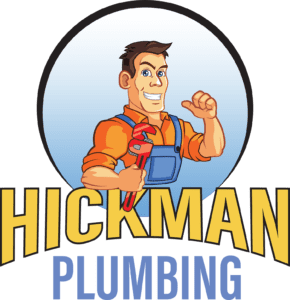 Must mention the coupon when scheduling, this coupon can not be combined with another coupon
$178 Sewer Camera Inspection & Location, Regular Price $278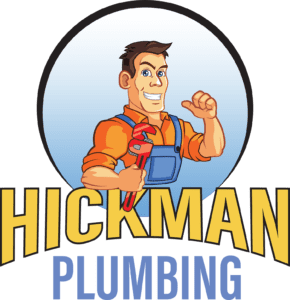 Must mention the coupon when scheduling, this coupon can not be combined with another coupon
Master Plumber License #: M-42206
3313 Queenswood Ln, Garland, Tx 75040